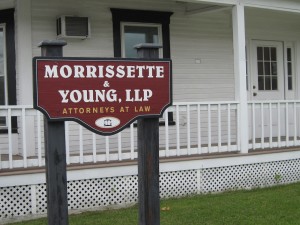 I'm pleased–and very excited–to announce that effective June 1, I have joined the Lyndonville, Vermont law firm of Morrissette & Young as their third attorney, Of Counsel.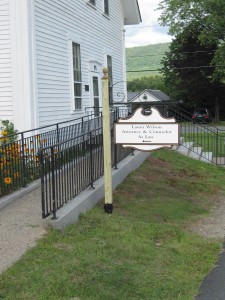 Morrissette & Young have a long and distinguished history of providing legal services throughout Vermont's North Country, primarily in the practice of real estate and estate planning. Alternatively, my own interests and principal areas of focus lie in litigation, including criminal defense, plaintiffs' civil rights, personal injury, municipal law, labor law and employment discrimination, and family law. The new firm's combination of skills, experience and background will expand the scope of both our practices dramatically!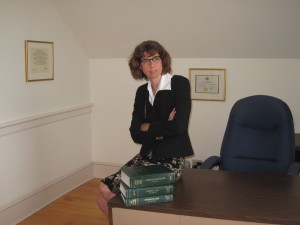 Peter Morrissette has been practicing law in the St Johnsbury area for 36 years. Tiffany Young has almost fifteen years of practice under her belt. Both are residents of Lyndonville with deep roots in the area and an impressive record of community service in addition to their law practice, located at 35 Elm St, right in the heart of town. Already, I have learned immensely from both of these seasoned attorneys.
Although I now have an office in Lyndonville, with my new colleagues, we've decided to maintain the Guildhall office, recognizing the need for comprehensive and affordable legal services in Essex County. I anticipate I'll divide my time as needed between the Lyndonville and Guildhall locations. I'm thrilled about this new chapter in my law practice and looking forward to the collaboration with the new firm.
All my contact information remains the same. Anyone who needs to reach me can call my existing office phone number or reach me by email there. You'll either reach me directly or talk to the office manager in Lyndonville!